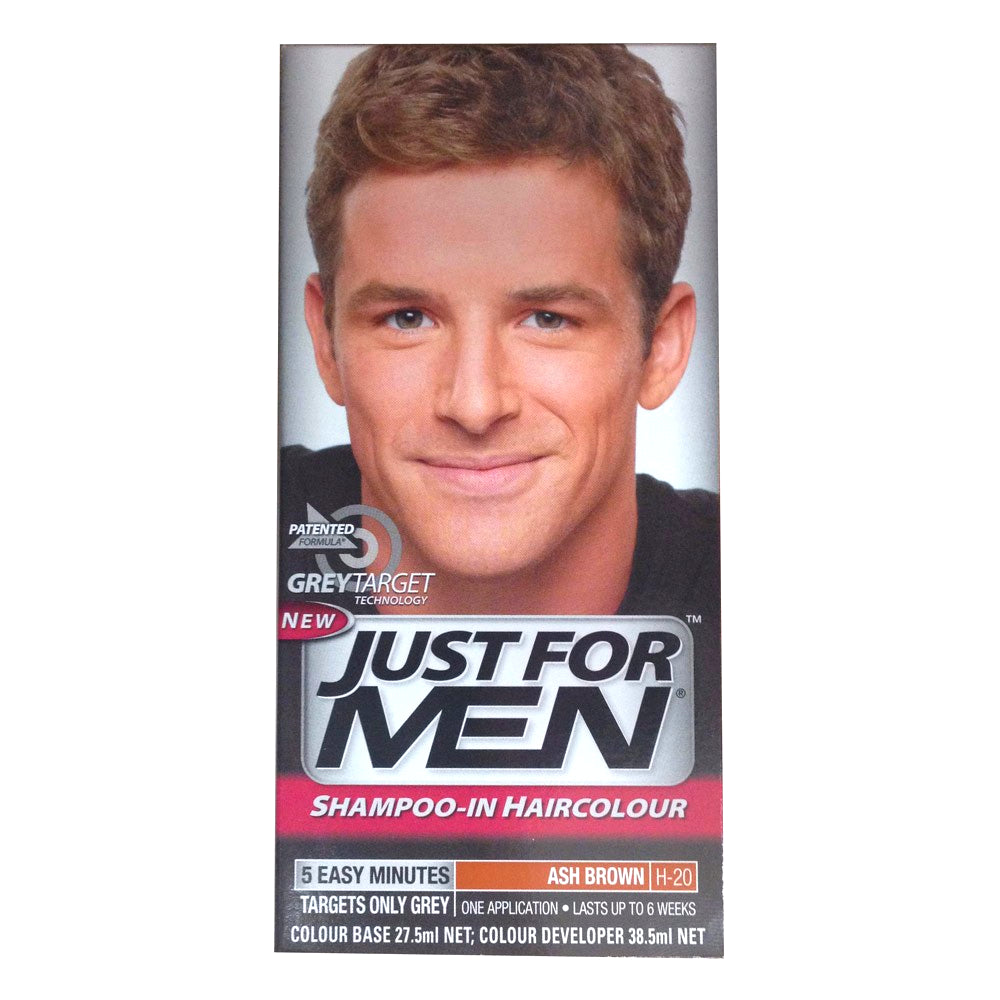 This single application kit lasts up to 6 weeks and is as easy as shampooing!

Patented grey target technology:

Just for Men targets the grey hair, so it blends in with your natural hair colour.

Fast and easy:

The easy non-drip, lather-in formula works in 5 minutes.

Long lasting & permanent grey coverage:

Lasts up to 6 weeks until the grey grows back.

Rejuvenates hair:

Leaves hair thicker and fuller looking. No damaging ammonia.

Picking your shade is easy. Perfect match:

Just for Men comes in a range of natural-looking shades. So, it's easy to find one that matches your natural hair colour. Can't decide between two shades? Try the lighter one first. You can always go darker later.


Features:

- Full grey coverage
- 5 easy minutes
- Targets the grey for a natural look
- Easy lather-in hair colour
- Lasts up to 6 weeks

The world's #1 men's hair colour!