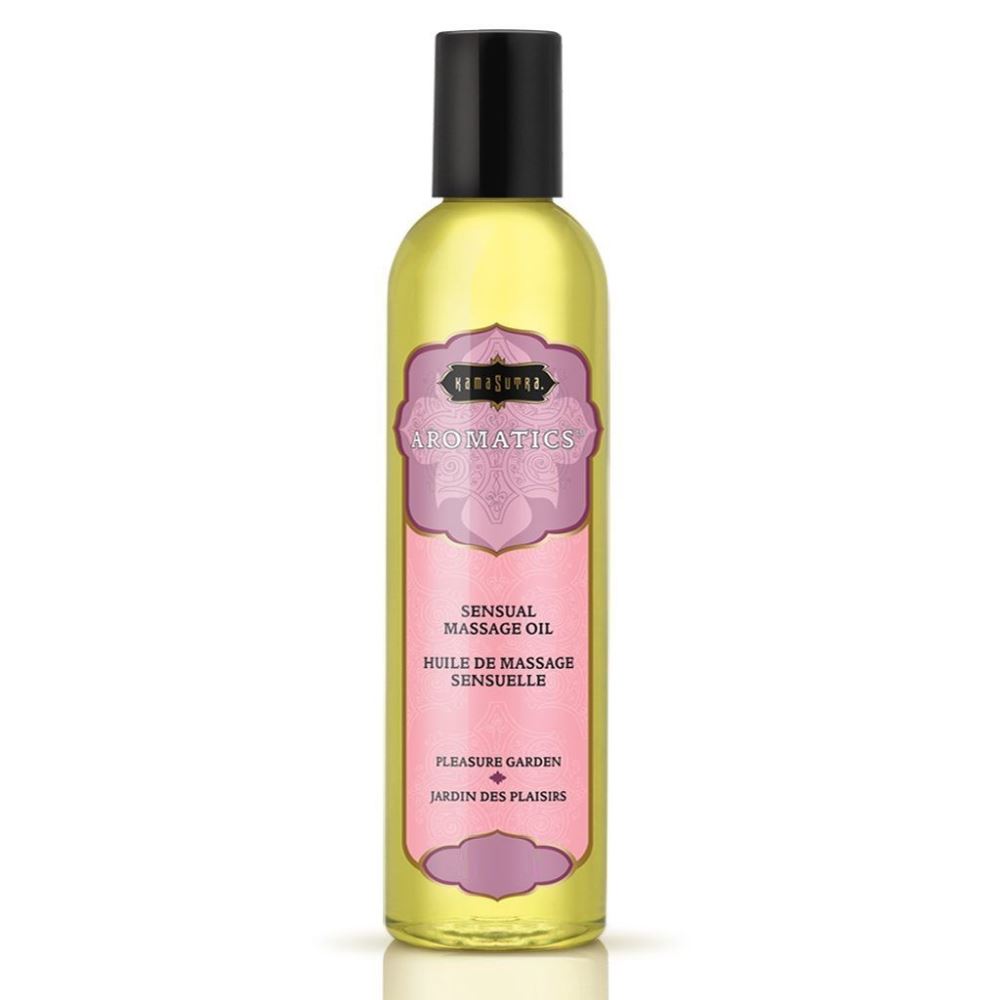 A top seller! Combines rose, jasmine and sandalwood- a euphoric floral blend designed to promote feelings joy and release inhibitions.

Kama Sutra's Aromatic Massage Oils are made with essential oils to promote deep relaxation. Each essential oil blend is made from Kama Sutras exclusive proprietary formula. Our luxurious Aromatic Massage Oil's make it a pleasure to give or receive a sensuous, full-body massage.

Features:

- Silky-smooth glide
- Ultra-moisturizing
- Skin nourishing Vitamin E
- Long-lasting formula
- Made with essential oils
- Allergy tested
- Made in the USA with quality ingredients

For sensual massage:

Pour oil into your hands or directly onto your partner's body and massage the oil into their skin with slow, even strokes.

As a daily moisturizer:

Massage oil into your own skin after a bath or shower for smooth, hydrated skin all day long.